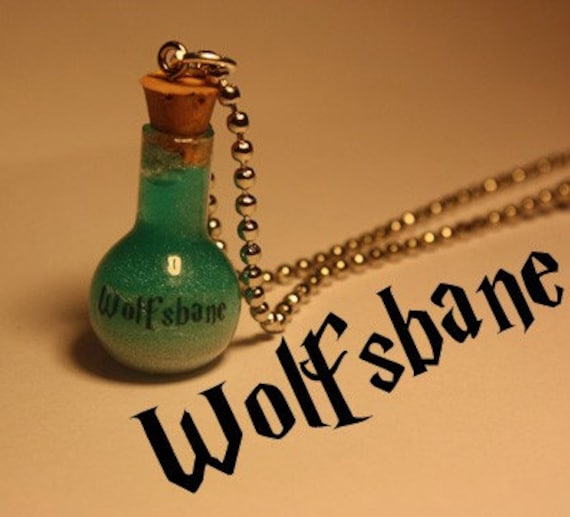 In Harry Potter's first Potions class at Hogwarts, Professor Severus Snape informs young Harry about several plants including Wolfsbane.  Some may think this is just a fictional plant, that only exists in lore, but Wolfsbane is a real plant that has been used for centuries to create a deadly poison.  Arrows laced with aconite, derived from the wolfsbane plant, were used when hunting large carnivores, including panthers and wolves.
The alkaloids in Wolfsbane, specifically aconitine, is the cause of the poisonous property of the plant.  Alkaloids are a nitrogenous organic compound which have physiological effects on humans and animals.  Young tubers of wolfsbane and others varieties of aconite can have concentrations of alkaloids ranging from 0.2 to 3%.  This aconitine concentration increases as winter approaches, which is why young tubers are gathered in autumn to use medicinally.
Aconitine is one of the strongest poisons found in plants.  It begins as a stimulant to the body, but soon it paralyzes the nervous system.  2-5 milligrams of aconitine is deadly to adults.  Children and adults can be poisoned from just holding a tuber for a long time.  So please, wear gloves if you ever handle aconite!
Symptoms of aconitine poisoning include tingling, lots of salivation, nausea, vomiting, diarrhea, burning, paralysis, dizziness, sweating, confusion, headache, numbness, convulsions, slowed pulse, blurred vision, shallow breathing, motor impairment, breathing problems, frothing at the mouth (kind of like when Old Yeller got rabies), alternating cold and burning sensations.  Victims of Wolfsbane poisoning will die a slow painful death with in a few hours of poisoning (similar to strychnine poisoning).  The victim will remain conscious until death, making for a very unpleasant way of exiting this world.  So I will state again, always wear gloves when handling wolfbane or any other variety of aconite.
The only way to treat aconite poision (if ingested) is by emptying the stomach.  To do this you will either need a tube or induce vomiting.
References
http://harrypotter.wikia.com/wiki/Aconite
http://library.thinkquest.org/C007974/1_1com.htm
http://hermionesgarden.blogspot.com/2011/02/signs-and-symptoms-of-monkshood.html